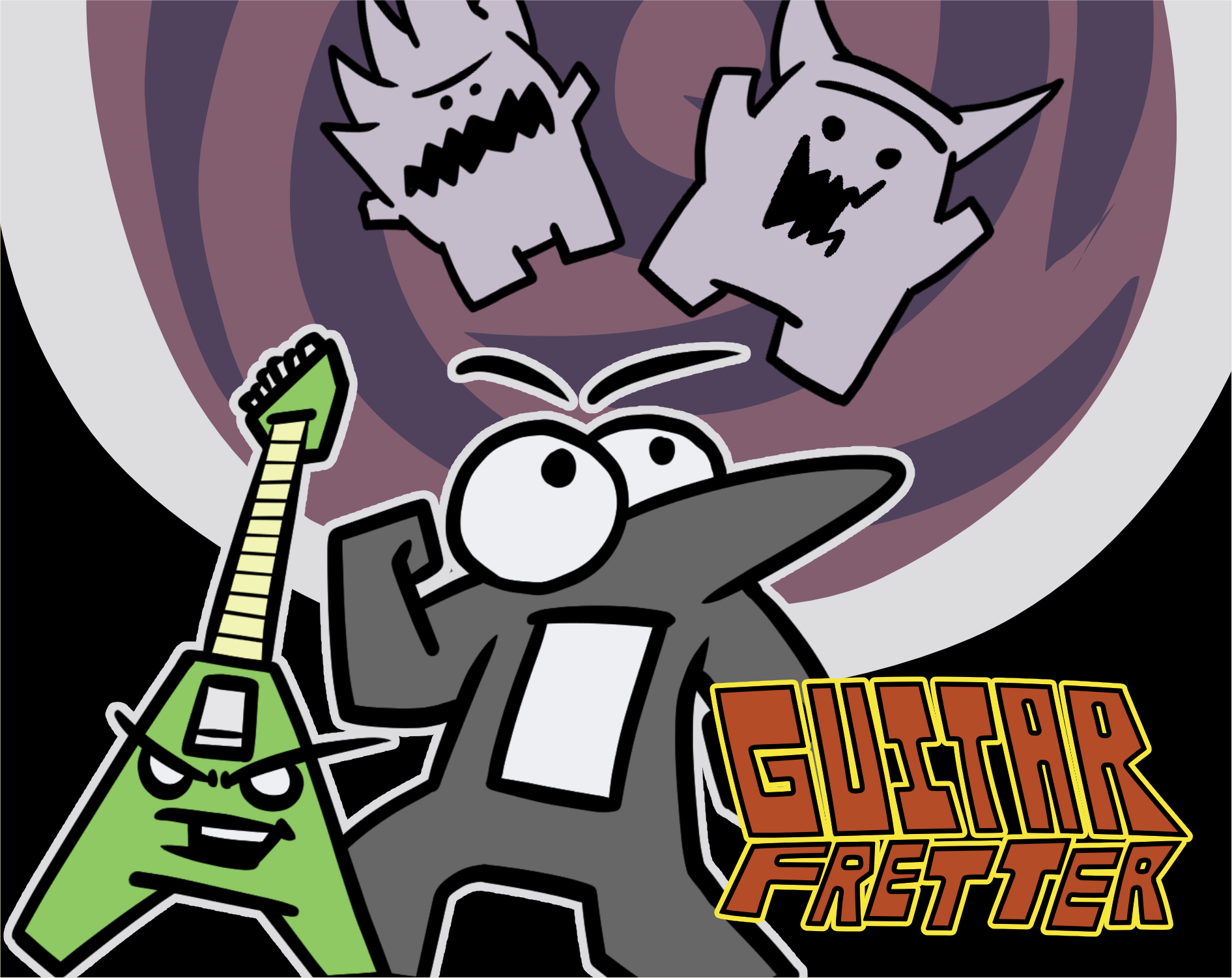 Guitar Fretter
New Guitar Art and Many Refinements in the Latest Guitar Fretter Update
---
Guitar Fretter is 10 years old and I still have more ideas to add and refine. I say that with much love and gratitude! Recently I thought I'd make a quick art update and I expected to be ready to publish in about 4 days. Turns out I had a lot of other refinements which took about 4 weeks of work instead. If you're curious about that journey I share some thoughts on my art and design journal podcast.
Highlights of this update:
Guitars are now easier to see with higher contrast plus has a headstock and guitar body, not just a fretboard floating in space any more.
Animation updates, more ways for the 'minions' to flow down the screen.
Playing on Hard difficulty is now more challenging.
This update also includes many bug fixes and many performance improvements.
Files
Classic Guitar Fretter 1.x (original version) - MacOS
58 MB
Classic Guitar Fretter 1.x (original version) - Windows
37 MB